Enjoy photos from our first ever Alumni Event!
The first Hangley Aronchick Alumni Reunion is in the books, and we wanted to share some pictures of the event with you.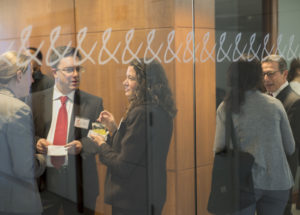 For everyone who attended, we thank you for joining us, and hope you had as much fun as we did. For those who couldn't attend, you were missed, and we hope you can join us at our next event.
For more firm and alumni news, make sure to follow us on Twitter @HASPSLaw or join the Hangley Aronchick Alumni Group on Linked In.
Share This
View the Slideshow